September 23, 2021
Shiba Inu
Shiba Inu was the most popular crypto in 2021 with 43 million more views than Bitcoin. Shiba Inu is a decentralized meme token that evolved into a vibrant ecosystem, which also aspires to be an Ethereum-based alternative to Dogecoin (DOGE), the popular memecoin. Unlike Bitcoin, which is designed to be scarce, SHIB is intentionally abundant — with a total supply of one quadrillion. Because SHIB is issued as an Ethereum token, it's compatible with the vast Ethereum ecosystem. Advantages include compatibility with Ethereum wallets like Coinbase Wallet or Metamask, availability on decentralized exchanges like UniSwap, the potential for SHIB to be incorporated into ETH-based DeFi applications like lending and savings products and NFT marketplaces. At first day of this year, developers of Shiba Inu (SHIB) have announced the first iteration of Doggy DAO, a decentralized autonomous organization aimed at handing control over the project's ShibaSwap DEX to the meme coin's community. The announcement doesn't appear to have moved the needle on SHIB's price, which has increased by a modest 1.7% over the past day, but is down 11.3% over the past seven days as a result of the crypto market's post-Christmas slump. The Shiba Inu has also entered the NFT space with Shiboshis, a collection of 10,000 NFTs themed after their pet Shiba Inu. The decentralized program uses the Ethereum network that allows NFTs to be auctioned, substituting a third party for smart contracts for transactions.
Chainlink(LINK)
Chainlink is a cryptocurrency aiming to incentivize a global network of computers to provide reliable, real-world data to smart contracts running on top of blockchains. Chainlink is the biggest Oracle data provider to different blockchain applications in NFT and decentralised finance (DeFi). Chainlink is described as a decentralized oracle service and is the first platform of its kind. The Chainlink solution takes the smart contract functionality first introduced by the launch of Ethereum back in 2015 and aims to bring it to the rest of the world. By creating a decentralized oracle network that uses smart contracts to verify oracle integrity, order match, and aggregate results, Chainlink ensures that all off-chain data brought on-chain is valid. According to a recently published report, the previous year was a record year for Chainlink on many levels. The most popular oracle network (oracles) has already surpassed more than 1,000 integrations.
Dai
Dai is a stable, decentralized currency that does not discriminate. It is a stablecoin linked to the value of the U.S. dollar. To maintain its price stability, DAI's value is regulated by MakerDAO, its decentralized governance community. DAI can also be bought directly using fiat money like the U.S. dollar on most regulated crypto exchanges. Stablecoins are a distinct subset of cryptocurrencies that strive to minimize the volatility usually associated with cryptos. Stablecoins also provide the expected crypto benefits of secure transactions, instant transfers anywhere in the world, lower fees and speedy settlements. Stablecoins such as DAI can do this because they are backed by a reserve currency or other underlying asset. As the number of crypto uses rises, the demand for this cryptocurrency will continue to grow. It has minimal fluctuations, and hence the value for crypto investment is guaranteed. It is an ideal cryptocurrency for generating revenue and storing value. On Thursday Dai (DAI) gets a neutral rating from InvestorsObserver. The Stablecoins asset is down 0.05% to $0.9999826334 while the broader crypto market is up 3.39%. Last week, Dai has earned a Neutral rating on the InvestorsObserver Sentiment Score. The Sentiment Score measures the performance of Dai over the past five days by volume and price movement. The Sentiment Score provides a quick, short-term look at the crypto's recent performance.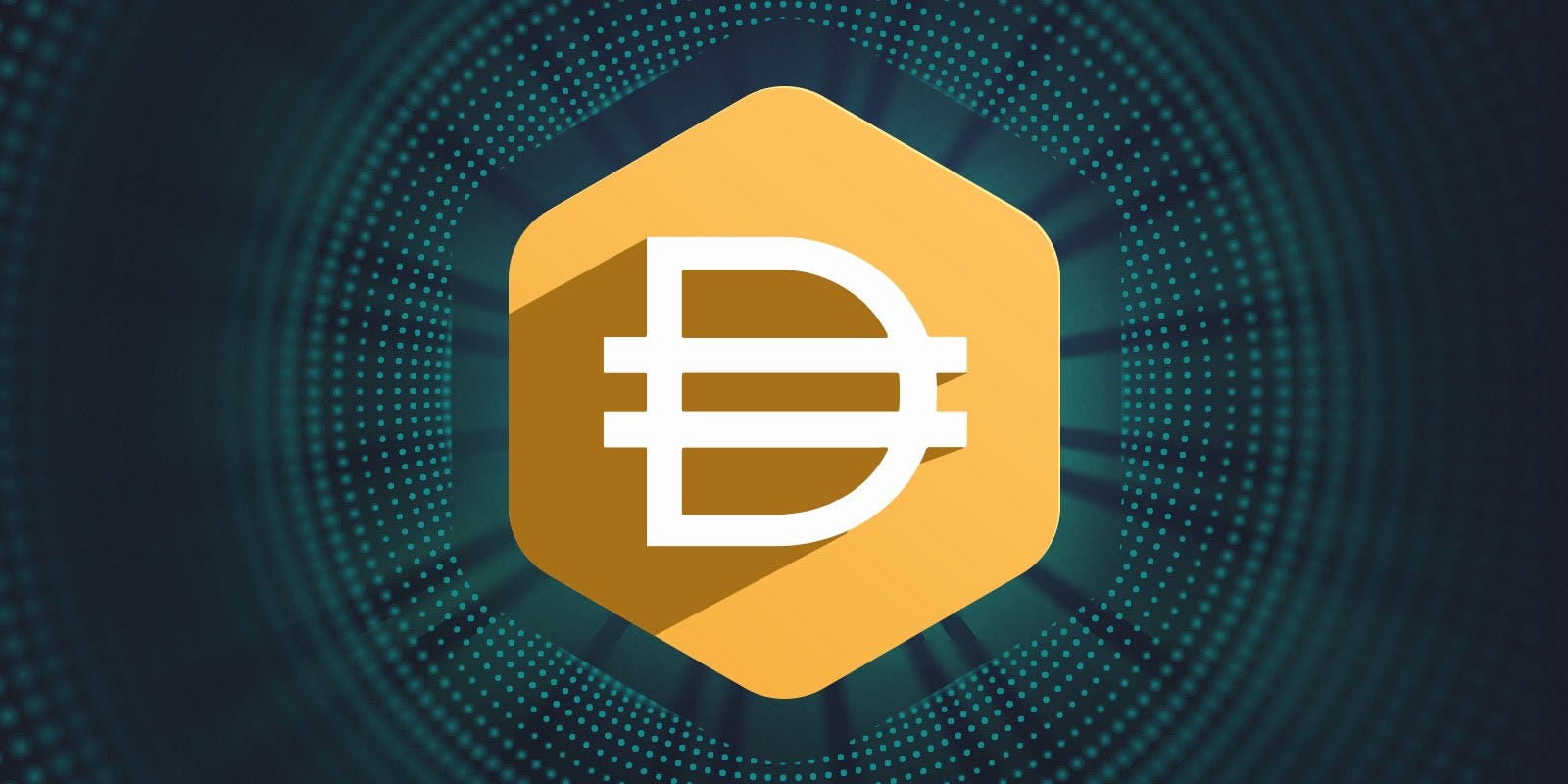 Uniswap(UNI)
Uniswap is a decentralized crypto exchange that runs on the Ethereum blockchain. The Uniswap platform was built in 2018 on top of the Ethereum blockchain, the world's second-largest cryptocurrency project by market capitalization, which makes it compatible with all ERC-20 tokens and infrastructure such as wallet services like MetaMask and MyEtherWallet. Traders can exchange Ethereum tokens on Uniswap without having to trust anyone with their funds. Anyone can lend their crypto to special reserves called liquidity pools. There is no order book or any centralized party required to make trades. According to CoinGecko, Uniswap is currently the largest DEX globally, with a 24-hour trade volume of $2.74 billion. The protocol is implemented as a set of persistent, non-upgradable smart contracts; designed to prioritize censorship resistance, security, self-custody, and to function without any trusted intermediaries who may selectively restrict access. On 20, January, PulseX (PLSX), a Uniswap Fork With PLSX Liquidity Provider Incentivization and Exchange. On Sunday, Hayden Adams, CEO and founder of Uniswap (UNI), claimed that his JP Morgan Chase bank accounts were shut down with no explanation. Adams stated that the incident was personal in nature as he knew "many individuals and companies who have been similarly targeted simply for working in the crypto industry."
Polkadot(DOT)
Polkadot blockchain is a next-generation blockchain protocol designed for combining a whole network of purpose-specific blockchains. It aims to overcome a problem in the current blockchain landscape which is hundreds of blockchains exist in isolation and have little ability to communicate. The interesting highlight about Polkadot is that it allows operation of the blockchains together with the desired scalability. Since Polkadot enables the transfer of any type of data across any type of blockchain, it could open up the possibilities for various real-world use cases. Besides, Polkadot combines the functionalities of different specialized blockchains for creating new opportunities for the arrival of new decentralized marketplaces. Polkadot raised about $140 million by selling its DOT token in a 2017 ICO. There are three main uses for the DOT token apart from basic financial transactions: governance, staking, and bonding. Polkadot token holders have complete control over the protocol. DOT also has ability to add new parachains by tying up DOT. The DOT will be locked during their bonding period and will be released back to the account that bonded them after the duration of the bond has elapsed and the parachain is removed. In a new announcement, Binance says it's listing Acala (ACA), an Ethereum-compatible smart contract platform and Polkadot (DOT) parachain. The world's largest crypto exchange has listed a new altcoin project in the Polkadot ecosystem.
Basic Attention Token (BAT)
Most of these ad revenues go to Google, attributing for over 70% of global digital advertising revenue. The BAT token is a native cryptocurrency issued by Brave Inc. The BAT token will help rebuild the digital advertising industry by rewarding users' attention to ads and distributing the majority of ad income to content creators. The BAT is an ERC20 utility token. It connects advertisers, publishers and users with their blockchain-based digital advertising and service platform. On the website, advertisers can publish their ads by locking BAT tokens in the Smart Contracts. Users that view the ads will gain the locked tokens. Afterwards, based on the number of users, the content creators will also be given a portion of the tokens. By removing the middleman, the BAT ecosystem will provide content creators with a higher ad fee. Furthermore the platform provides compensation for users for their attention with tokens and a general lower cost for advertisers. The ICO of BAT token was issued on May 31 2017 and one billion BAT tokens were sold for 156,250 ETH at the time. The system grants 40 BAT tokens to users when they download the Brave browser from the user growth pool to encourage usage. As the crypto crash currently, BAT token dropped to $0.70. Finally, after reaching this new YTD low, the coin reached $0.8, which is where it sits right now.